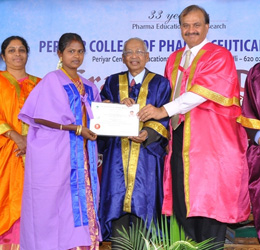 ENDOWMENT AWARDS AND SCHOLARSHIPS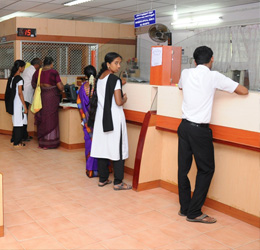 IN CAMPUS BANKING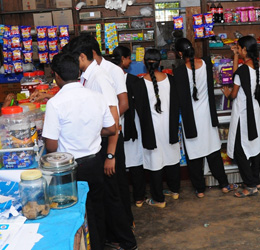 CAFETERIA
ENDOWMENT AWARDS AND SCHOLARSHIPS
ENDOWMENT AWARDS AND SCHOLARSHIPS
A number of scholarships from AICTE, UGC to eligible students and various endowments are awarded annually to deserving students based on the results of the latest examinations. They are tenable for the period of the entire course on condition that the holders continue to study in the college till the end of their course.
Government Scholarships are given to eligible students. Applications for the Government scholarship should be submitted within 15 days of admission in the College.
IN CAMPUS BANKING
A branch of Indian Overseas Bank in our campus is convenient for the financial transaction. Students operate their accounts through this bank. Many welfare activities are arranged to the staff and students through this bank. Sufficient vehicles are available for facilitating exams, trainings and educational tours.
CAFETERIA
Cafe provides for all appetites, offering a variety of hot and cold take away foods, snacks, cold drinks and beverages.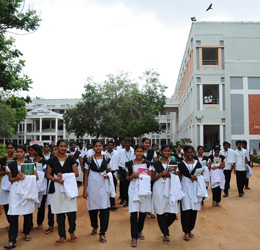 CAMPUS FACILITIES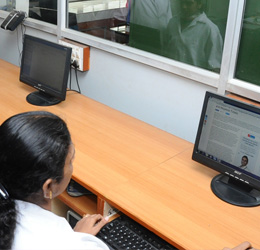 FINANCIAL AIDS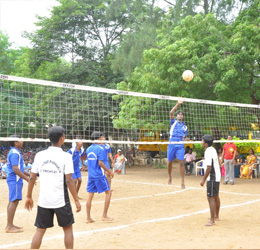 SPORTS AND CULTURAL
CAMPUS FACILITIES
Safe and secure study environment : Periyar College of Pharmaceutical Sciences is situated 4 Km from Trichy central Bus stand & Trichy Railway Junction and 5 Km from Trichy International Airport.
FINANCIAL AIDS
The Periyar College of Pharmaceutical Sciences is able to provide significant scholarship and loan support to students. To be eligible, a student must be enrolled in the college and registered for pharmacy courses during the year/semester in which the award is made.
SPORTS AND CULTURAL
The Sports day is organized annually and usually includes competitions of all athletics, field events and indoor games. The shuttle courts and playing fields are favourite gathering spots for the students. Indoor game provides facilities like table tennis & carrom, which meets the needs of students' sports development to participate in district levels.
College believes that an intercollegiate program offers a unique and worthwhile opportunity for students to learn outside the classroom. Both men's and women's exams have produced winning records in Quiz competitions, and student martial arts such as karate have been locally, regionally and nationally recognized for achievements in sports.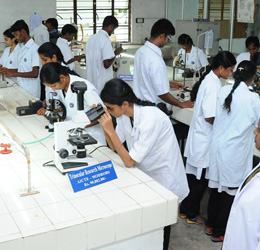 LAB MANUALS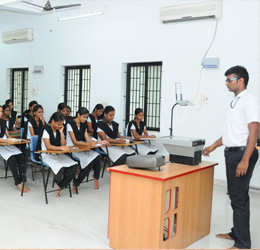 STUDENTS FORUM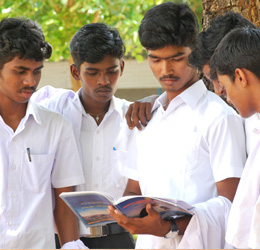 STUDENTS HAND BOOK
LAB MANUALS
These manuals contain procedural guidance for practical experiments, investigations or observations, intended for students as per syllabus prescribed by The Tamil Nadu Dr.M.G.R. Medical University, Chennai. The objective is exactly what you are expected to perform and record after the completion of each lab exercise.
STUDENTS FORUM
Students' forum is a students' governance body that serves in educational, professional, service – oriented. Thanthai Periyar's social awareness impact sermons and recreational capabilities. Students meet monthly once through this forum. It is administrated by the students. It provides opportunities for students to participate in wide range of social and cultural activities.
ISTE Student Chapter
Through this forum students undergo training for GATE and other exams
STUDENTS HAND BOOK
Printed copies of the Students' Hand Book is distributed to the students at the time of admission.
Listed below are some key notes, activities and events of the PCPSG students of special interest that the hand book provides.
Members of Governing Council
Personal Memoranda
College History and Policies
College Quality Policy, Mission and Vision
Faculty Details
Rules and Regulations
About Pharmacist
Health Tips
Syllabus and Examination details
College Resources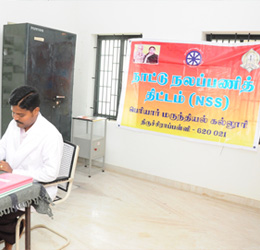 NATIONAL SERVICE SCHEME &YRC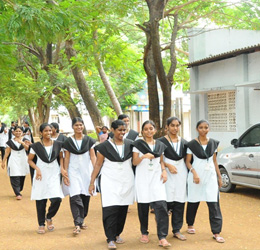 RED RIBBON CLUB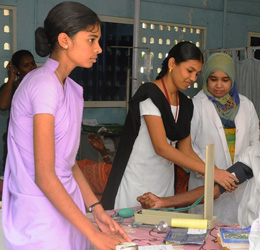 CANCER CAMPAIGN PROGRAMMES
NATIONAL SERVICE SCHEME &YRC
NATIONAL SERVICE SCHEME &YRC
The Tamil Nadu Dr.M.G.R. Medical University affiliated the N.S.S Unit of our college. The N.S.S. wing in our college has extended seventh year of service.
Aim and objectives of our N.S.S. team as follows
To survey the village
Free medical services
To make awareness about AIDS
To motivate illetrate people to read and write
First aid and Herbal Plants awareness
Prevention of water borne digests and Air-borne disease
Population awareness programme
To conduct Health care awareness programmes
To conduct Awareness programmes like – Rain water Harvestings
To detect various diseases like diabeties pressure, Blood grouping, inside the campus exclusive for faculty members at Periyar Centenary Educational Complex.
Regular Activities
The N.S.S. Unit participated in various activities. Programme including campus cleaning and maintenance Herbal Garden are regular activities of N.S.S Volunteers.
Camping Programme
The N.S.S Unit is organizing Pulse Polio programme every year and Blood donation camp were conducted. On the end of our Thanthai Periyar's and President Birthday.
Our N.S.S. Volunteers involved themselves in various awareness programmes.
RED RIBBON CLUB
Through RRC students are encouraged to learn about safe and healthy lifestyles. The RRC promotes access to information on safe sexual behaviors and voluntary blood donation as well as enable them to become charge agents in HIV & AIDS programme. Red Ribbon Club Programme (RRCP) is a comprehensive promotional and preventive intervention to enhance voluntary blood donation as well as mainstream HIV & AIDS prevention, care & support and treatment impact, mitigation, stigma reduction, among the youth in educational institutions. It will also prepare and promote youth peer educators within and outside the campuses.
CANCER CAMPAIGN PROGRAMMES
CANCER CAMPAIGN PROGRAMMES
The Periyar Medical Mission has been rendering free medical services to the people in rural areas and to the downtrodden which has been initiated by our Patron Dr. K.Veeramani to bring healing and hope to the rural people as a part of his societal activity. The Periyar College of Pharmaceutical Sciences situated at Trichy is organizing Free Cancer Detection and Awareness camps along with the medical team of Harshamitra Super Speciality Cancer Centre & Research Institute, Trichy as Cancer is now of a major health concern in India.
The incidence of breast and cervical cancer is high in rural areas. With early diagnosis we can find better approach to cancer treatment but women in rural areas hesitate and have a fear to undergo the cancer screening. In order to create cancer awareness and to encourage more women to undergo regular cancer check-ups, the Mobile Cancer Detection unit run by the Periyar Medical Mission is providing cancer check-up facilities and awareness programmes.
In view of this, Mr. V. Anburaj, Board Member, Periyar Maniammai University, (PMU), Vallam has initiated our Institution to jointly serve with the doctors of Harshamithra to cause awareness against cancer and to encourage efforts in prevention, detection and treatment. At this juncture, the Cancer Mobile Clinic was inaugurated during the 60th year celebrations of Periyar Self Respect Propaganda Institution (PSRPI) on 23rd September 2012 jointly with Harshamithra Super Speciality Cancer Centre and Research Institute, Trichy. The prime objective of this noble event is to detect precancerous lesions and treat them before they progress to invasive cancer and to prevent cancer in the society.